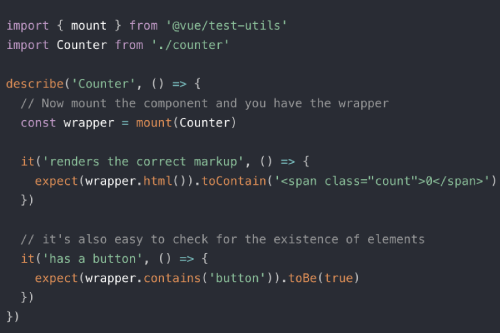 Vue-Test-Utils Guide: Things You Might Not Know About Vue-Test-Utils
Vue has an excellent testing package called vue-test-utils.
If you have not yet started testing your Vue applications then I recommend that you check out Vue Test Utils. It is easy to pick up and nice to test with.
Here are a bunch of Vue-Test-Utils tips, tricks and features that you may or may not be aware of.
If you learned something from a tip please use the button at the end of each post - it makes it easier for future posts to know what to include!